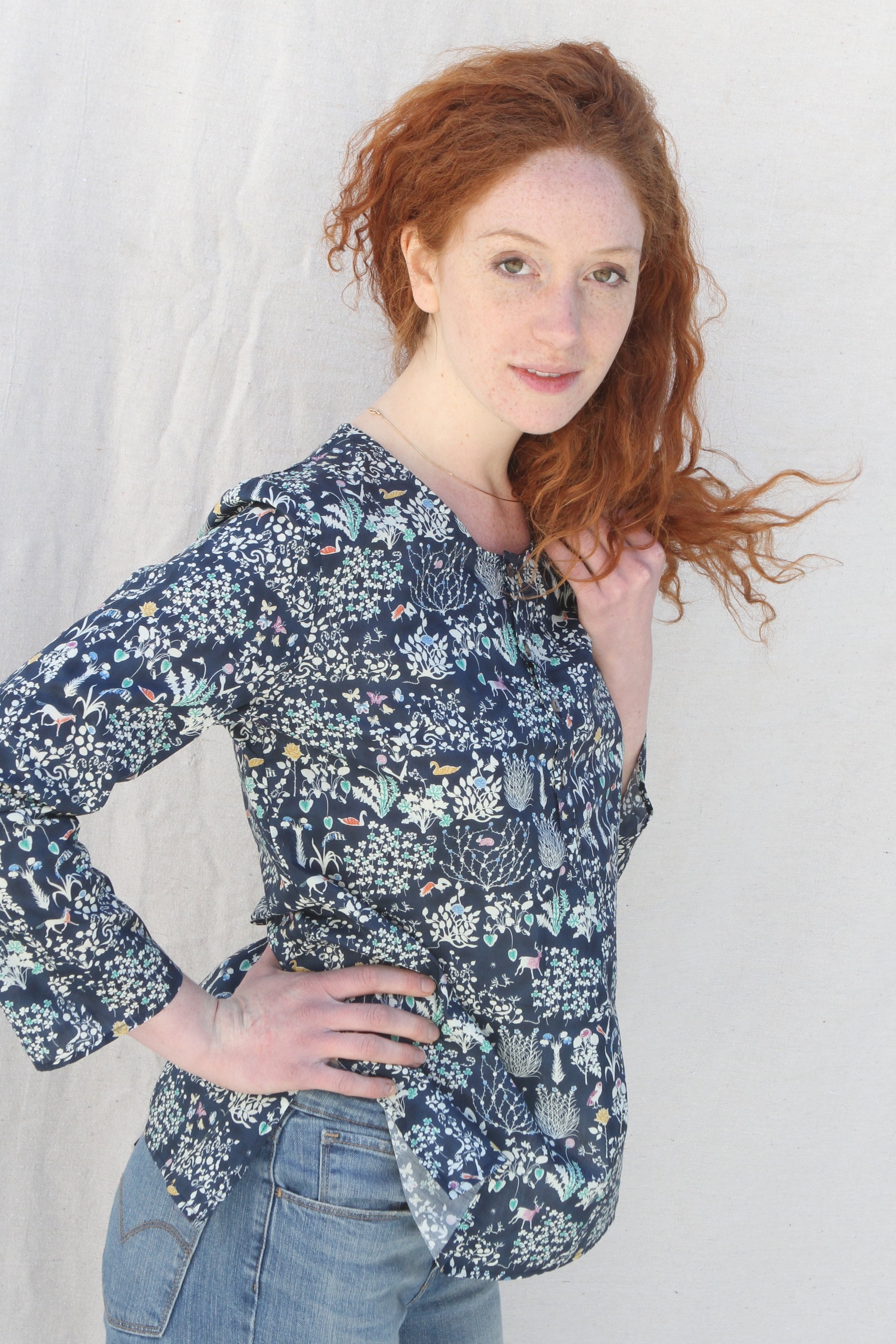 KURTA - Yoshi Midnight
This blouse is styled in a traditional Kurta shape, hits just below the hips with 4 shell buttons down front and side vents. Loose and easy to wear it is finished inside with french seams.
The soft Liberty cotton can be worn year round, under sweaters in the winter, with shorts or skirts in the summer. The Yoshie print was originally designed for the seasonal AW 2010 collection by Yoshie Watanabe, a Japanese graphic designer and illustrator. The print is hand drawn with amazing line work and detail, drawn on tinted areas and surrounded by a textured blotch; creatures like birds, deer, rabbits and horses appear amongst wild flowers.
Made in the USA of 100% cotton fabric from Liberty Fabric